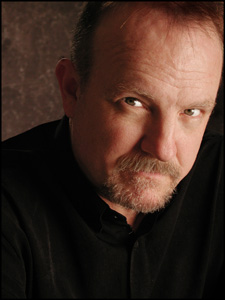 Jim Beaver was born in Laramie, Wyoming, while his minister-father Norman Beaver was attending graduate school at the University of Wyoming. Within a few months of his birth, James (as he's still known to his family) moved with his parents back to the family's home state of Texas. He lived with his parents and, later, three younger sisters in the Dallas-Fort Worth area, where his dad preached for the Church of Christ in nearby towns like Crowley, Grapevine, and Irving (the city where Jim spent most of his youth). As a youngster, Jim wanted to be a baseball player, but couldn't hit the curveball (or the fastball or the slider or the snowball or the bowling ball). As a teenager, he developed a fascination with movies and actors and began to imagine life as a writer of film history. He worked as a reporter for his high-school newspaper, using that as an excuse to interview his favorite stars when they passed through town. After high school, he joined the Marines and served for nearly a year in Vietnam. Returning from the war, Jim enrolled at Oklahoma Christian College, where he first became interested in being an actor himself and not simply writing about them. After appearing in several college plays, he made his professional debut in an adaptation of Somerset Maugham's "Rain" at the Oklahoma Theatre Center in 1972. He continued his schooling at Central State University (now the University of Central Oklahoma). He appeared in many plays there, and began to write plays as well. While a student, he also researched and wrote his first book, "
John Garfield: His Life and Films
," which was published in 1979. Following graduation and a brief time as a stuntman at an Old West amusement park, Jim returned to the Dallas area and spent five seasons with the Dallas Shakespeare Festival. He continued writing plays, one of which caught the attention of Jon Jory, artistic director of the prestigious Actors Theatre of Louisville. ATL subsequently commissioned three plays from Jim, and he twiced placed as a finalist in ATL's Great American Play Contest. He moved to New York in 1979 and managed to successfully combine his acting career with a job as a critic and columnist for Films in Review magazine. While researching a book on 1950s TV Superman George Reeves, Jim came to Los Angeles on a business visit that has now lasted 26 years. He worked for a time as a stand-up comic and as the film archivist at the Variety Arts Center in L.A. He joined Theatre West, the oldest membership theatre company in Los Angeles, in 1983, and his play "
Verdigris
" was produced there in 1985 to positive reviews. "Verdigris," a semi-autobiographical play set in 1970s Oklahoma and structured around a real-life summer job Jim had caring for a paraplegic woman, won several awards and landed him a top literary agent. He soon settled into a promising career writing scripts for television shows such as the revived "Alfred Hitchcock Presents," "Tour of Duty," and HBO's "Vietnam War Story." A chance meeting in his literary agent's office, however, led to a starring role in Norman Jewison's drama about Vietnam veterans, "
In Country
," in which Jim played the alcoholic best friend of Bruce Willis's troubled veteran. From there, more and more acting roles came his way, and he left TV writing behind to concentrate on performing. His career grew slowly, from small to larger parts in movies and TV shows. In 1991, he joined the NBC series "Reasonable Doubts" as Mark Harmon's partner, Detective Earl Gaddis. Two years later, he starred with Edward Asner and five-year-old Haley Joel Osment in the ABC sitcom "
Thunder Alley
." In 1985, Jim met actress
Cecily Adams
at Theatre West, where they were both members. She was the daughter of Don Adams, the legendary star of TV's "Get Smart." Jim and Cecily fell in love and were married four years later, in a ceremony performed by Jim's dad. She worked steadily both as an actor and as a casting director in films and television. In 2001, their daughter Madeline was born. By 2003, Cecily was riding high as casting director for "3rd Rock From the Sun" and "That 70s Show" and also as a beloved character in the Star Trek universe, Ishka ("Moogie") on "Star Trek: Deep Space Nine." Jim had landed the role of a lifetime as the crusty but honorable prospector Ellsworth on the acclaimed HBO drama "
Deadwood
." They bought a house from Ellen DeGeneres, a block from Cecily's studio office, and began rebuilding it.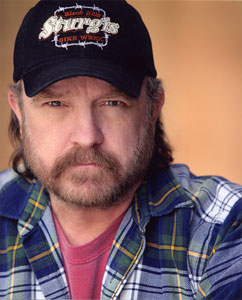 And that's when the events of "Life's That Way" began to unfold. Nowadays, Jim is a busy character actor. Following "Deadwood," he landed the role of crusty but honorable Bobby Singer in the CW network's hit series "
Supernatural
." Simultaneously he played in other shows as crusty but honorable Vietnam Joe in HBO's "
John From Cincinnati
," and as crusty but distinctly dishonorable 'Uncle' Nick Vukovic on ABC's "Day Break." In addition to his ongoing role on "Supernatural," Jim currently stars as Sheriff Charlie Mills on the new CBS series "
Harper's Island
." Jim lives with his daughter Maddie in Los Angeles.