ABOUT CECILY ADAMS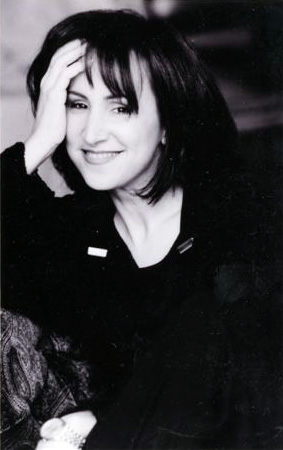 Interviews and Citations
Biography
Cecily Adams was the daughter of nightclub singer Adelaide Adams and "Get Smart" star Don Adams. Cecily (or Cec, as almost everyone knew her) was born in Queens, New York, several months after her parents' divorce. She was raised in peripatetic fashion by her mother, surviving a particularly Dickensian Catholic boarding school as a toddler, and growing up primarily in Silver Spring, Maryland. The fourth of her mother's four
cialis online australia
daughters, her upbringing was haunted by relative poverty, despite the growing fame and wealth of her father, who had remarried and moved to California. Cec was frequently farmed out to friends and extended-family members while her mother embarked on various ventures. Cec spent a good deal of time in Costa Rica with her housekeeper Ida's family, and lived for a year in Italy while her mother attended medical school there. Later, she spent summers with her father and stepmother (dancer Dorothy Bracken) in Beverly Hills and, as a teenager, moved there with her own mother.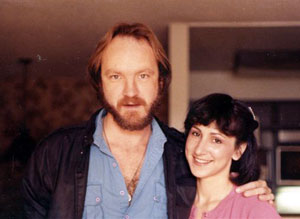 Cecily attended Beverly Hills High School with the children of such stars as Robert Cummings and Shirley Jones, and with future stars like Nicolas Cage. She studied at the University of California, Irvine, focusing on theatre. Her classmates included future comic star Jon Lovitz and television writer-producer Nancylee Myatt. Following college, she worked as a waitress and as a professional clown while attempting to break into film and television. Encouraged by her aunt Alice Borden and uncle Dick Yarmy, both actors, Cec joined the prestigious Theatre West company in Hollywood and remained there as an actor and director for the rest of her life. Even without the assistance of her father, she managed to break into television in small roles in the 1980s, while appearing in numerous plays. A chance offer of an internship with casting director Reuben Cannon led to a parallel career as a casting associate with Cannon, Carol L. Dudley, Marc Hirschfeld, and Meg Liberman. Branching out on her own, she occasionally partnered with casting directors Robert J. Ulrich and Eric Dawson. She cast a number of feature films and television series including ''American Heart," "3rd Rock From the Sun," and "That 70s Show." Simultaneously, she maintained her acting career (although refusing to accept acting jobs in projects she herself was casting). Cec made notable Los Angeles stage appearances, particularly in Nancylee Myatt's "Two On the Aisle For Murder", Barbara Beery's "Loretta, I'm Sorry" and "Pressing Engagements" by actor Jim Beaver, whom she had married in 1989. A starring role in "Little Secrets" (1991) helped that feature film win a Silver Medal at the Houston Film Festival. Later, she replaced Andrea Martin in what would be her most famous role, that of the acerbic Ferengi feminist "Ishka" (or "Moogie") on the outer space series "Star Trek: Deep Space Nine."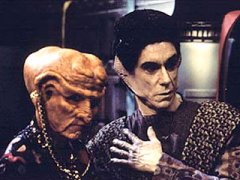 All the while she was casting and acting, she was also active in improvisational comedy programs with The Groundlings and the Acme Comedy Theatre. A brilliantly talented acting coach, she taught extremely popular courses in audition technique. Despite equal brilliance as a lyricist (usually with composer partner David Burke), she preferred to devote her energies to stage and screen performing. In 2001, she and Jim welcomed their daughter Maddie. But barely two years later, Cecily, a non-smoker and health-advocate, was diagnosed with advanced lung cancer. And thus begins the tale revealed in
Life's That Way
.